Conservation Specialist offering a comprehensive understanding of historic fabric gained from over 30 years experience in the conservation of historic and listed buildings. Sympathetic repairs to brickwork, stonework and masonry. We have extensive knowledge of the use of lime in mortar, rendering and plaster.
David Sleight was trained by English Heritage and worked on many important projects before becoming an English Heritage trainer in conservation skills.
He is a member of The Building Limes Forum, the Society for the Protection of Ancient Buildings and the Ancient Monuments Society. David is also a full member of the Institute of Historic Building Conservation (IHBC).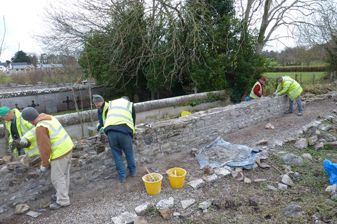 Training
David is being called on by many organisations to pass on his knowledge and experience to train their employees and volunteers in repair and restoration. Homeowners are also asking for hands on training for the maintenenace of their listed houses. Read more about recent training courses run by DSC.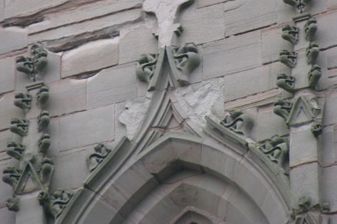 St Andrew's Church Ombersley,
Worcestershire – an early 19th century gothic revival church by the renowned architect Thomas Rickman. Work was done to repair the stonework on the tower. Read more about renowned churches.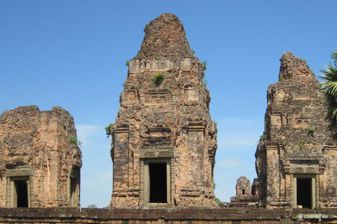 Cambodia
David was invited to join an international team of eminent conservation experts to advise on the conservation issues of 10th century brick shrines in Cambodia. Read more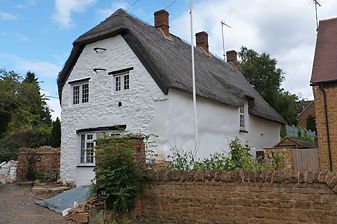 This house was converted
from a cob barn in the 19th C. It was rendered in recent times with cement render and painted with a modern plastic paint. Both finishes were detaching themselves from the wall, trapping moisture and causing damp problems inside. Both finishes were removed and replaced with a
traditional lime render and a limewash. The walls dried out and the damp within the building dried out.