Kelmarsh Hall Northamptonshire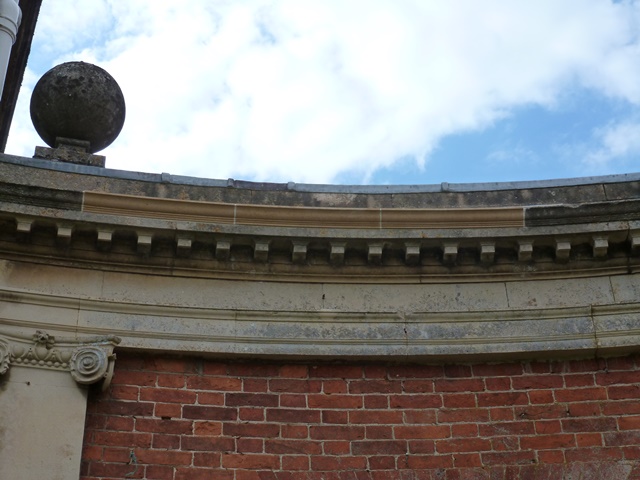 Stone Repairs. Three new stones have been replaced on the lower cornice of the front elevation of the main house.
Barnwell Castle Northamptonshire
Ancient Monument Consent was required from English Heritage for the proposed work.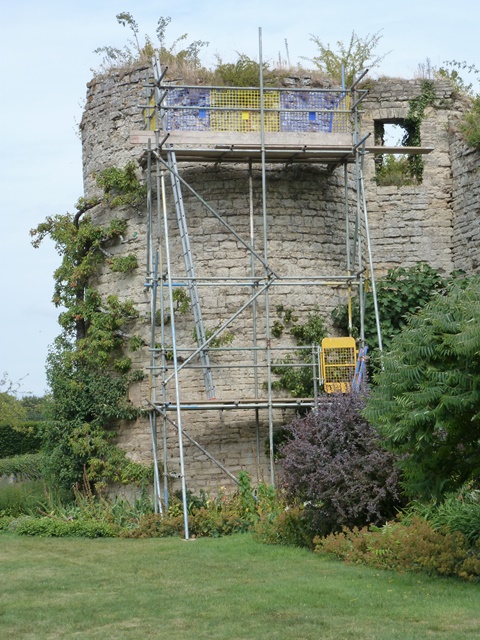 Stone repairs with all roofless monuments the maintenance of wall tops is an on going problem. At Barnwell Castle there are areas of deep rooted growths that if left unattended will eventually cause serious damage to the stonework. Shallow rooted plants can be an advantage to the wall top as they can prevent water penetration and provide insulation.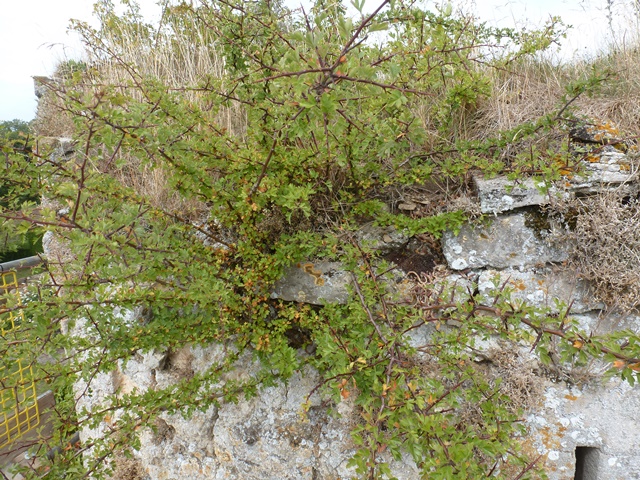 Large growths can hold stones in position, but long term damage and disruption is inevitable. Without stone repairs.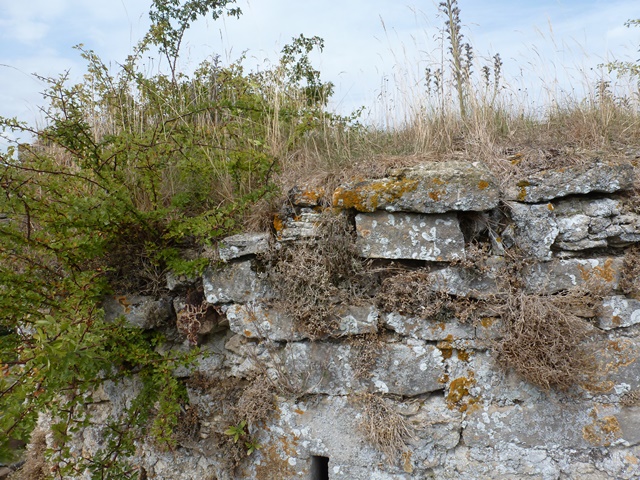 A combination of root and water damage has washed out the mortar and caused the upper courses of stonework to be disrupted. This will lead to more space for roots to grow and expand and further stonework problems. Here we see areas of stonework with no mortar between them and large hawthown growths to the left.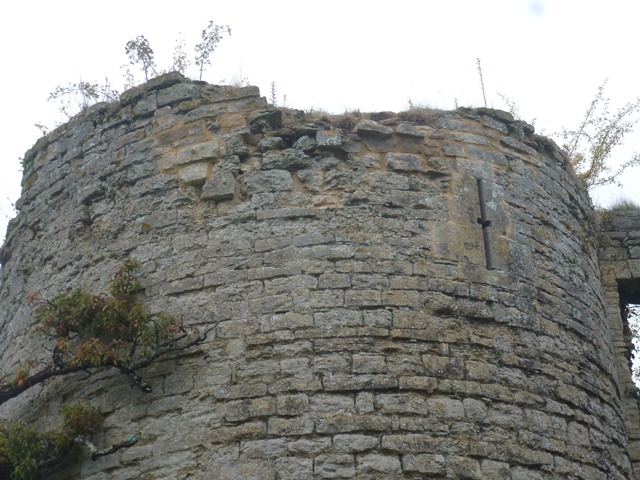 The roots were removed for the stone repairs and the corework was consolidated. Existing stonework was reused where possible and some on site stones were incorporated to remove the need for new stones being used on the repair. All mortars were lime putty based and were matched on the existing mortars found elsewhere on the castle.
Abbotts Hill School near Hemel Hempstead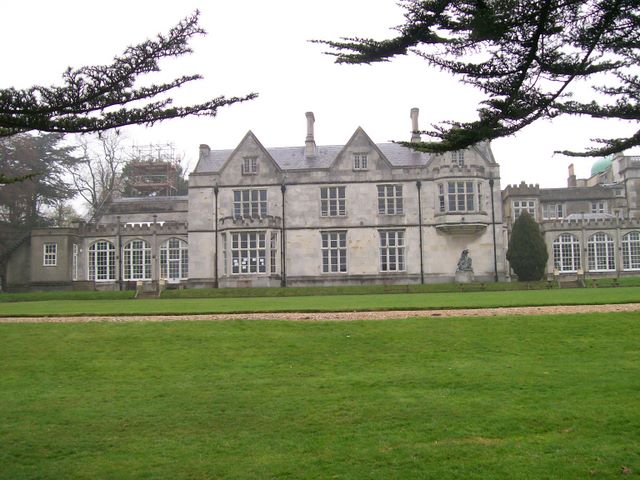 The school was built around 1830 from Portland stone. Unfortunately it was built using iron cramps that are now, due to corrosion, causing damage to the face of some of the stones.
The Stone House, Thornby, Northamptonshire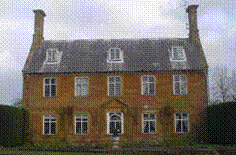 This house is constructed from Northamptonshire stone which is quite a soft stone that can erode when in an exposed, aggressive environment.
The areas of the house that were conserved were in and around the ground floor front windows.
Stones used as lintels and window jambs had delaminated due to water ingress below the first floor and ground floor windows. Mortar joints had been washed from between the stones, creating deep voids behind the facing stones.
These deep voids were grouted using a lime based grout. Stones that were delaminating were pinned with 3mm copper dowels and then grouted with lime mortar. Epoxy resins were not used as these can create a barrier to moisture movement.
The mortar joints were quite thin, less than 5mm in places. So re-pointing had to be accurate and a lime rich mortar was used to fill joints that were 200mm deep in places. It was imperative that the joints were filled from the back to face so as to prevent any water movement within the wall.
Any repairs to stones were finished using a matching stone coloured mortar.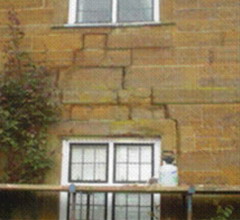 Narrow stone joints were carrefully raked. Photo shows joints in a wet state.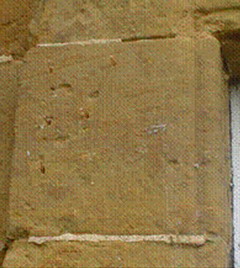 Laminating window jambs being stitched. Copper dowels can be seen waiting to be fixed into place.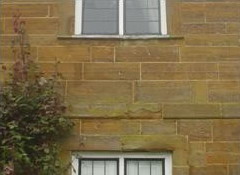 The narrow joints have been carefully re-pointed with a lime putty mortar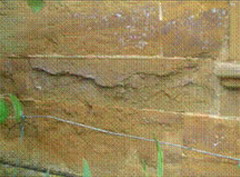 The face of this stone has been saved by grouting with lime and pinnig with copper dowels.