The Berries Standford Road, Swinford, Leicestershire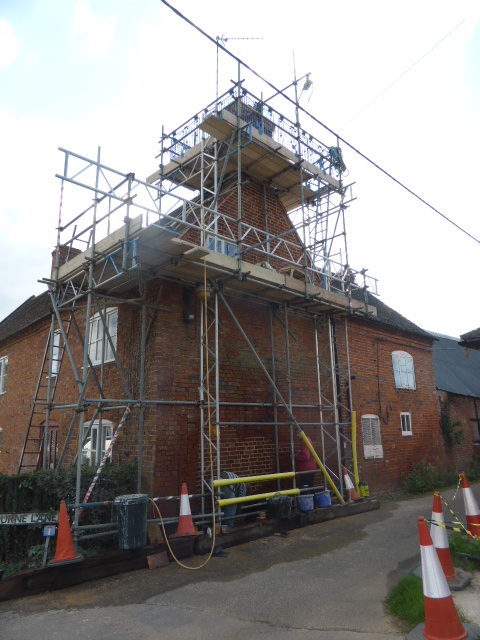 Work in Progress is being carried out at the Berries.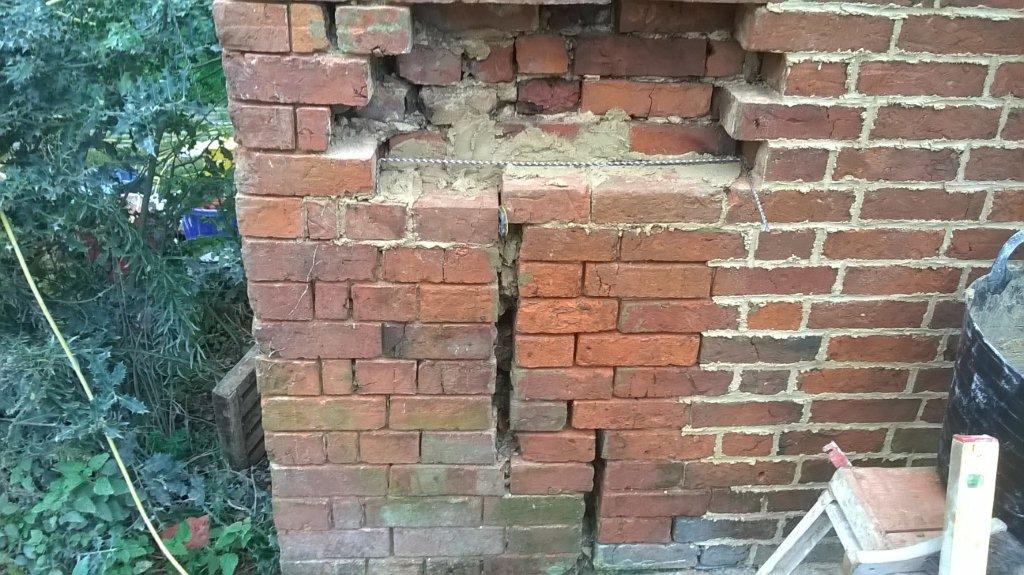 The end elevation has had some structural movement resulting in widening of previous block bonded alterations. Lime putty mortars are being used throughout.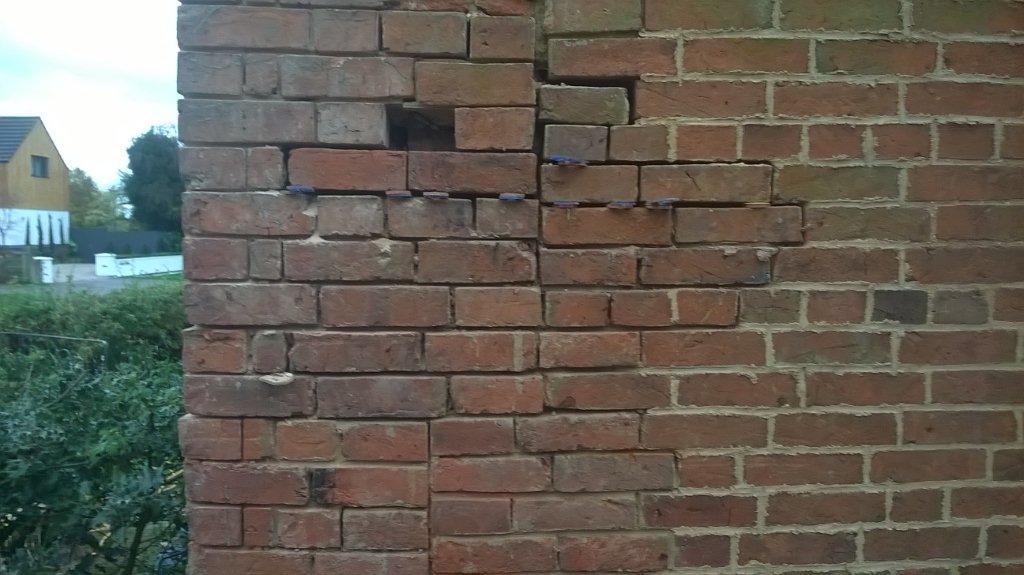 The end elevation was scaffolded to allow access to the chimney stack for repointing and brick repairs and for repointing the brickwork on the gable.
Sections of brickwork on the corner of the end elevation were taken down and rebuilt incorporating spira-tie stainless steel reinforcement to counter any further structural movement.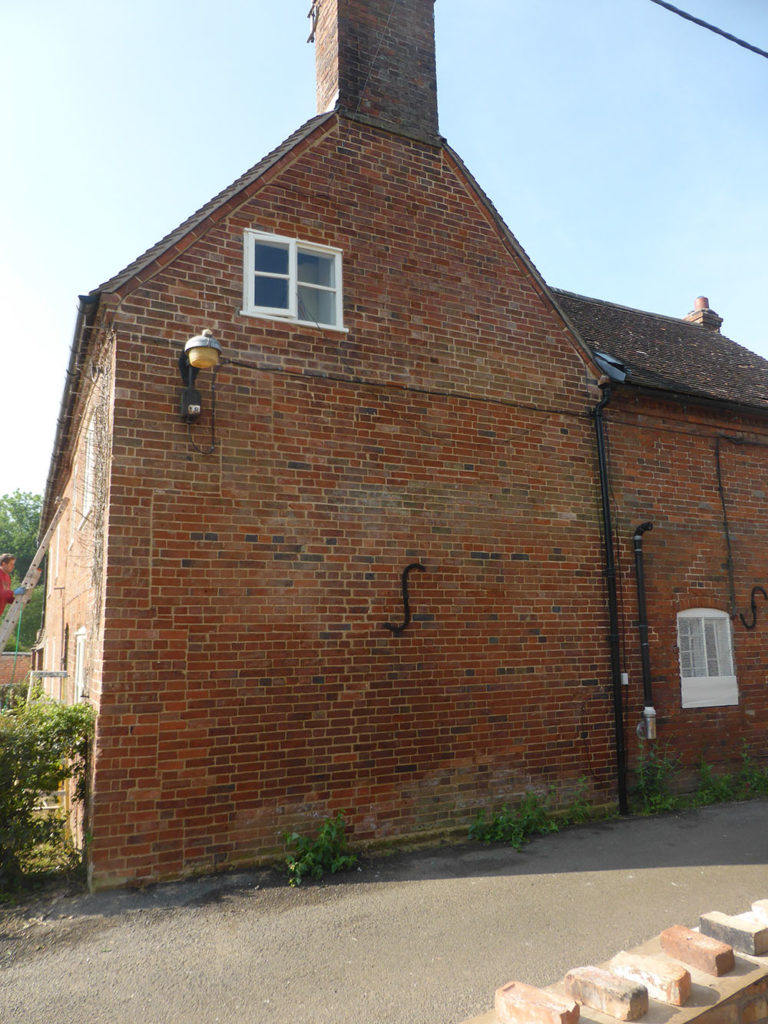 The repointing to the side elevation has been completed. The repointing mortar has been designed to blend in with the existing original mortar in both colour and strength. The stain along the bottom edge is caused by ground salts crystallizing on the brick surface.
Small repointing areas (or patch repairs) as around this window can be difficult to blend in with the existing mortar, but if the correct sands and lime are used and care is taken to make sure the mortar is placed within the brick joint not on the brick surface then the repointing should complement the building and not disfigure it.
The pub at Thornby is a Grade II Listed building in a combination of brick and cob.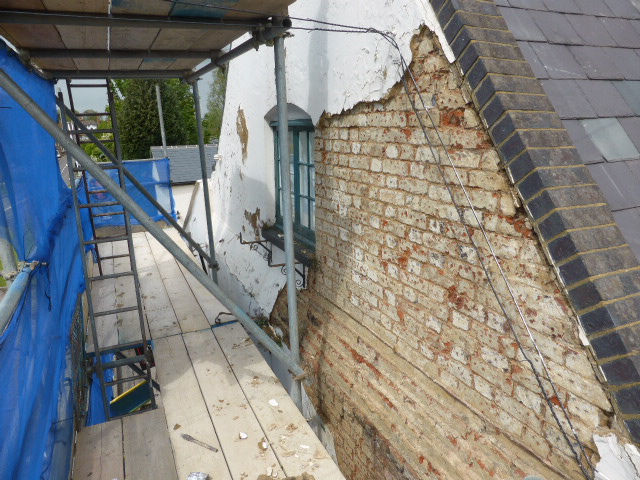 The cement render being removed. The render was very impervious causing the brickwork to remain damp throughout the year.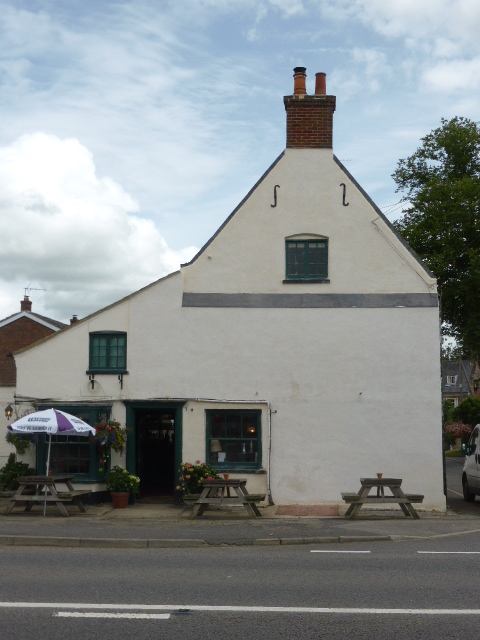 The wall re-rendered in two coats of lime render and six coats of matching limewash. A lead cill was fitted where the width of the wall was narrowed.
St Edward King and Martyr Castle Donnington
A new disabled access has been installed to the South Aisle. The Access consisted of softwood steps and a metal handrail.
New timber floor and lath and plaster ceiling in Brigstock Northants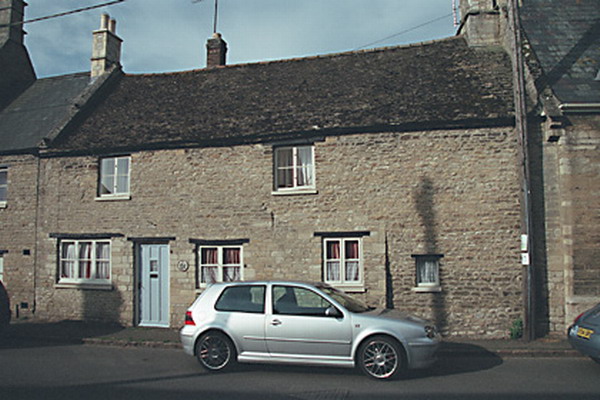 15 High Street is a Listed Grade II building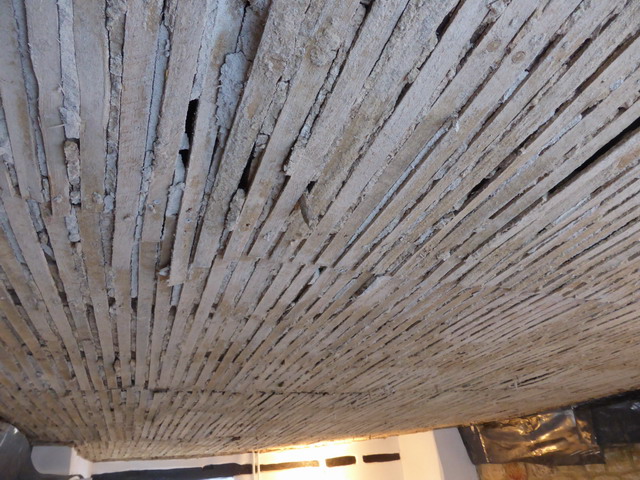 The plaster ceiling had been replaced in 2013 with modern plaster materials and consequently cracked, became unstable and was falling down!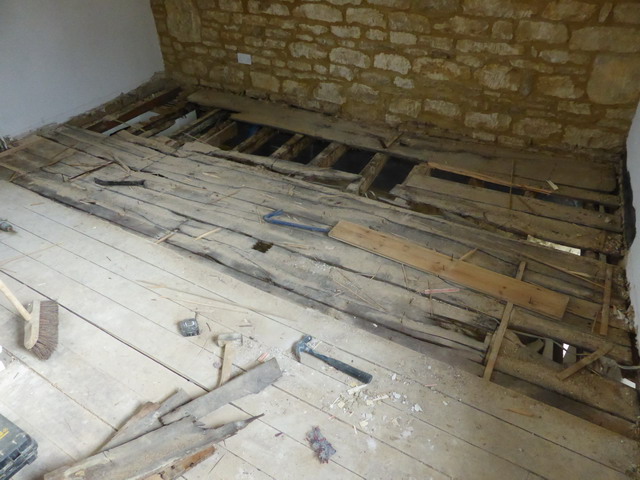 flore
Once the laths were removed it was evident that the ceiling was unstable due to poor workmanship and to the joists being of poor quality and being infested with worm.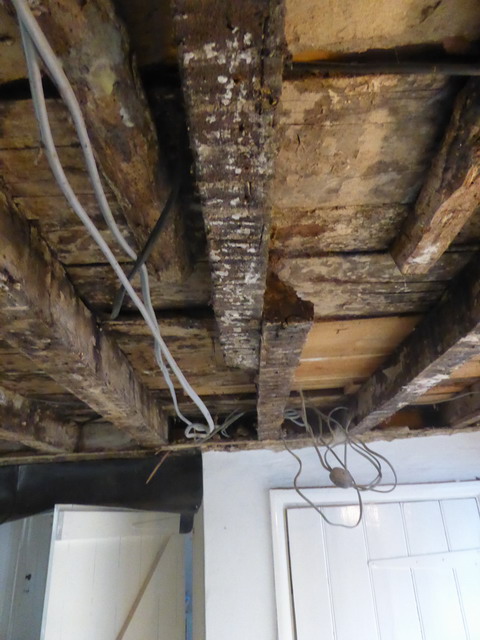 Taking the modern floorboards in the bedroom above revealed a historic oak floor in poor condition.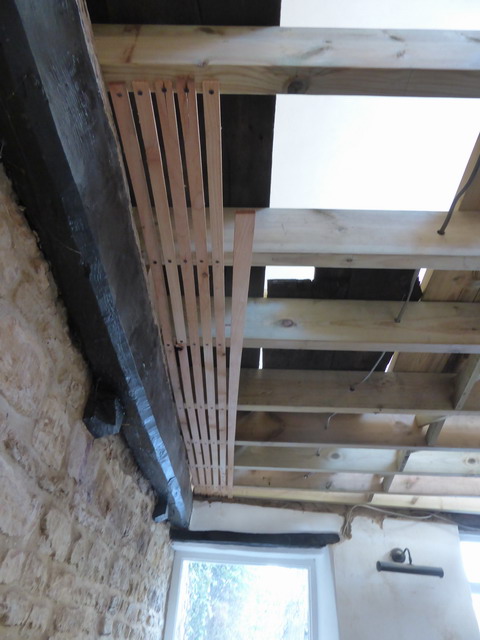 A new softwood floor was fitted and oak laths were fixed beneath.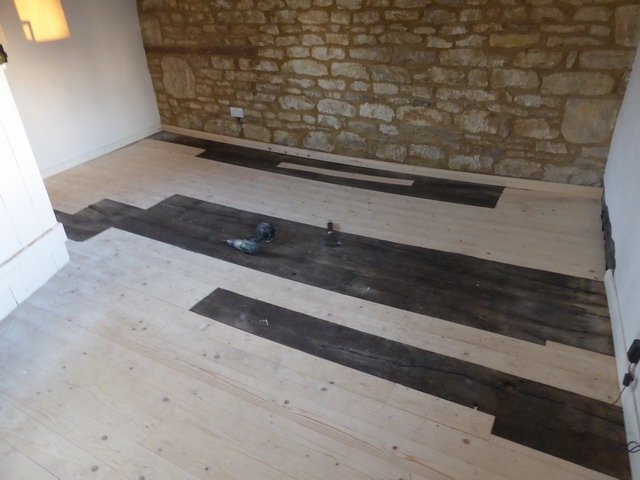 Any oak floorboards in good condition were reused and incorporated into the new floor.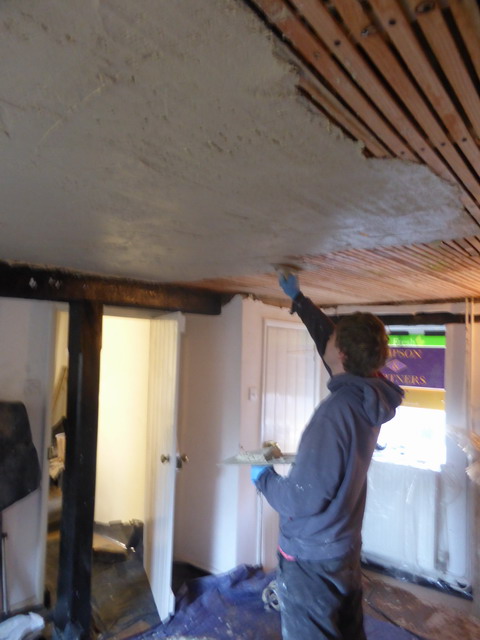 The base coat of plaster being applied to the new laths.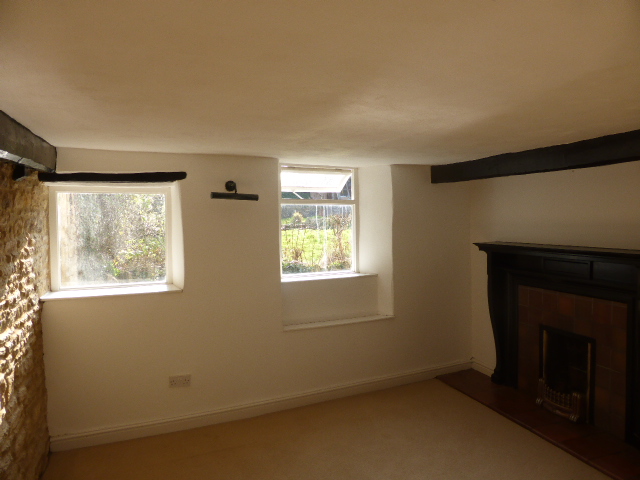 The finished job, new floor joists and boards, new oak laths and three coats of lime plaster finished with 4 coats of limewash.